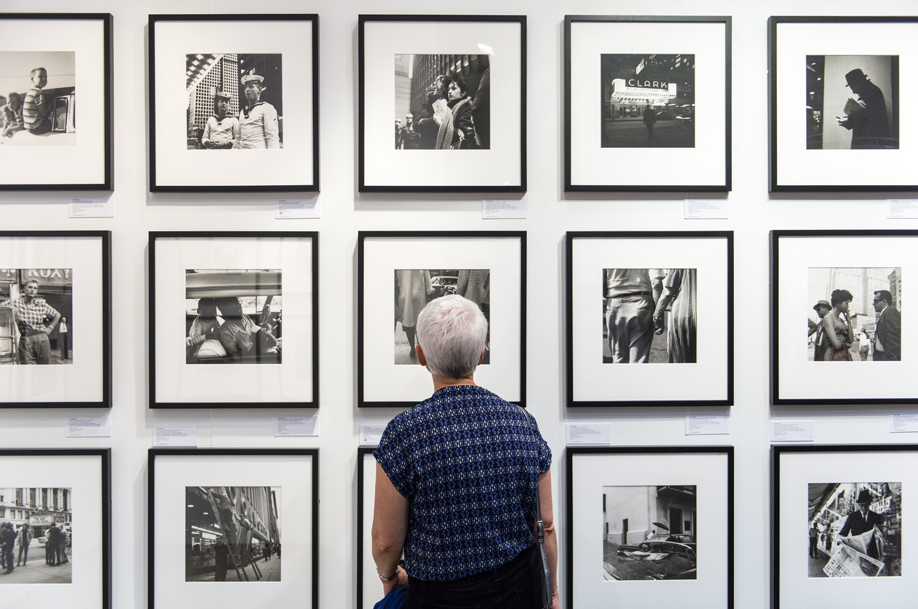 Art Toronto gives emerging and established talent an opportunity to connect directly with the public. Here are a few names you should get to know before the festivities kick off.
Where better to explore Canada's commercial art scene than Art Toronto, held each October at the Metro Toronto Convention Centre?
The annual exhibition for modern and contemporary art brings together galleries from across Canada, and as far away as Germany, Israel, Argentina and Peru, which have shown works by famed artists including Pablo Picasso, Damien Hirst and Andy Warhol.
This year, Art Toronto injects a little California colour into the mix with a presentation of Los Angeles artists curated by Santiago Vernetti. Vernetti's FOCUS feature comprises a diverse collection of 2D and 3D works, both figurative and abstract, like Chris Coy's scenes of Edenic Victorian gardens overdone in chrome; Magalie Guerin's textured compositions of unrecognizable forms in the palette of Picasso's surrealist works; and Awol Erizku's tortured canvases layered with day-glo graffiti. What ties all of them together is a tendency towards exuberant maximalism: wildly kinetic compositions rendered in saturated, almost garish pastels and floral hues.
But the thing that sets Art Toronto apart from other art fairs is its breadth of works by local talent. Here are five Toronto-based painters and sculptors to look for, including affordable emerging artists and well-established virtuosos exhibiting investment-worthy pieces.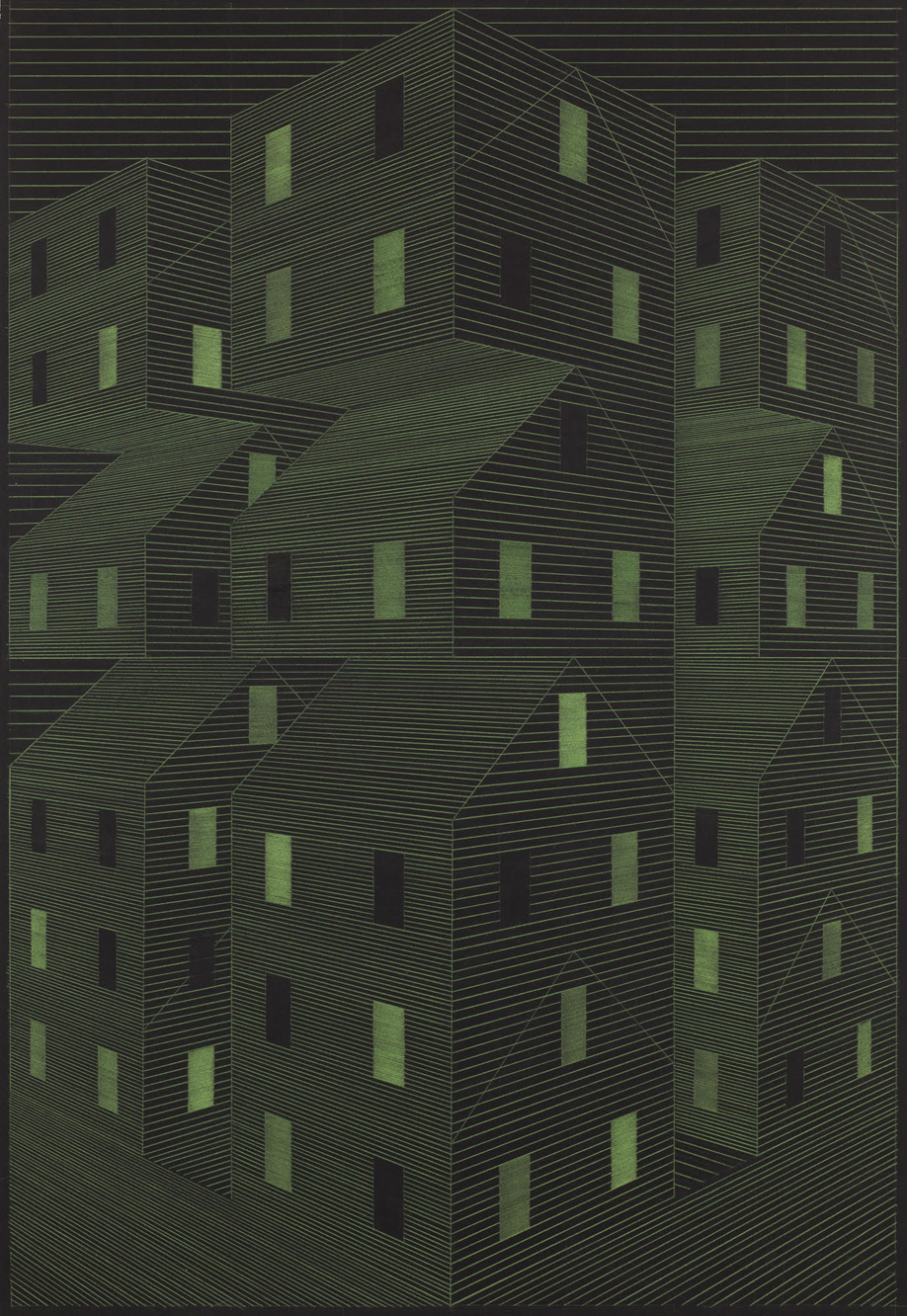 Meaghan Hyckie (Olga Korper Gallery / Booth C20)
With an almost obsessive focus on line, Meaghan Hyckie creates shapes in space with mathematical precision — whether it's organic forms like puffy clouds that seem to occupy three dimensions, or pitched-roof houses in various states of deconstruction, suggesting some imaginary shelter at the intersection of storybook illustration and vaporwave rendering. In Olga Korper Gallery's booth, Hyckie exhibits the coloured pencil on paper Gathering Without Undue Crowding, a cluster of stacked houses whose glowing windows are simultaneously enticing and severe.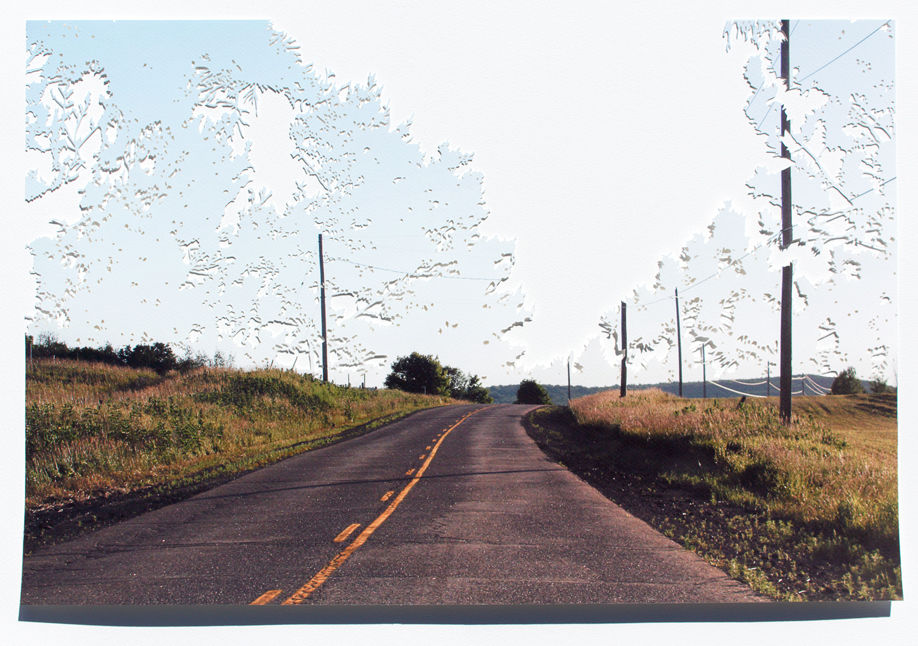 Fiona Freemark (Parts Gallery / Booth A51)
Delicate filigrees of cut paper are given another layer of meaning in Fiona Freemark's hands. Her photographs of plants and landscapes are carefully wrought into the silhouettes of tangled branches, juxtaposing flora against flora. The effect is a palimpsest of images that hints at our uneasy relationship to the natural environment, and the sometimes irreconcilable haziness of our memories and perceptions.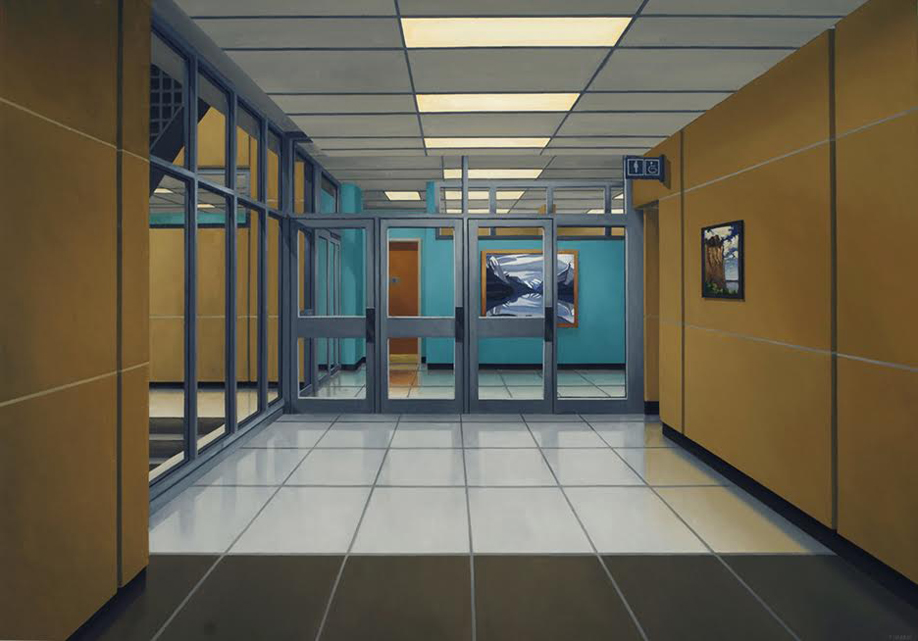 Peter Harris (Mira Godard Gallery / Booth A01)
Since 2000, Peter Harris has been refining his paintings of nocturnal spaces. While Edward Hoppers has clearly influenced Harris's vivid use of light and shadow, Harris's work is darker, tidier and more meticulously detailed, and more clearly rooted in the present. It's also unabashedly Torontonian. Some paintings, like his portrayals of TTC streetcars or landmark restaurants, are undeniably Hogtown. Others, like the entryways and interiors of corporate offices he features this year, capture a more ambiguous face of the city. But even when these paintings don't pinpoint Toronto with specifics, they evoke its atmosphere in a way that will immediately feel familiar to residents.
Susy Oliveira (Erin Stump Projects / Booth C73)
In her more than 10 years of art-making, Susy Oliveira has created wide-ranging works of sculpture, installation photography and photocollage, blending geometrics with botanicals and male figures in unorthodox ways that often veer towards irony. At Art Toronto, look for new works of photocollage that explore the jarring contrast between natural floral shapes and the artificial patterns that result from mechanical replication.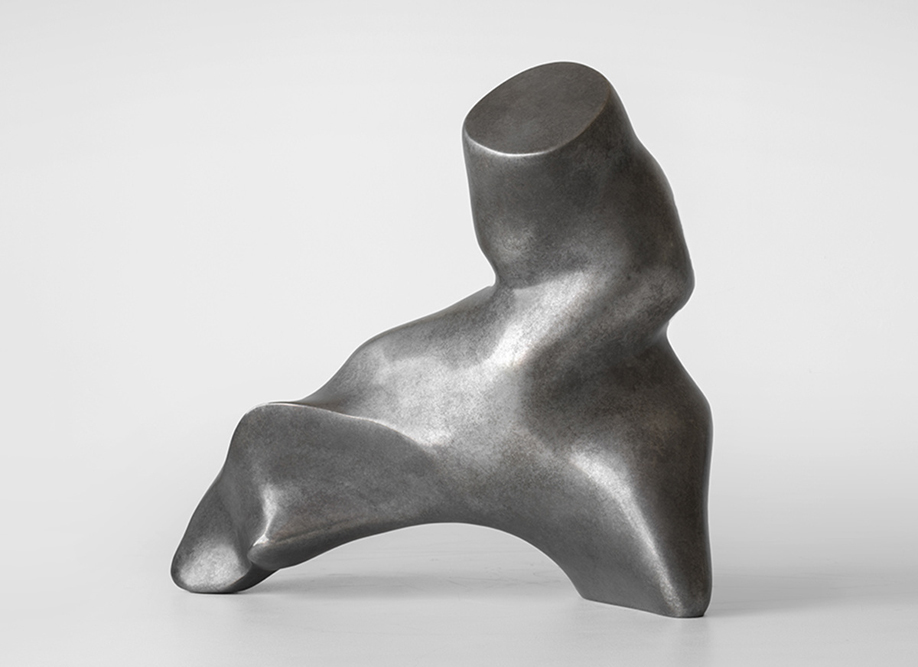 An Te Liu (Division Gallery / Booth C38)
You may know An Te Liu as the architect-trained sculptor who spins galaxies of cast-off electronics, or turns off-the-shelf ducting and signage into tongue-in-cheek installations. More recent work also focuses on mundane objects (car transmission parts, styrofoam packing), but re-imagines them in porcelain or bronze. At Art Toronto, his cast-bronze works take a turn toward deeper abstraction, forgoing easily recognizable objects in favour of more undulating shapes that recall the work of 1960s sculptors like Henry Moore and Barbara Hepworth. At Division Gallery, he shows Bred in the Bone, a staunch bipedal prominence of steely-finished bronze that feels both organic and artificial, inhabiting its space with an almost defiant attitude.