Hi, I'm David.
I'm an editor and writer based in Toronto. Currently, my primary focus is on copy editing for both corporate and editorial clients. An up-to-date list of the magazines I copy edit can be found on my resumé.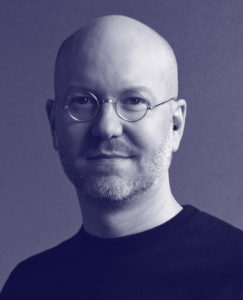 As a former senior editor at Azure magazine, I write primarily about architecture and design, including short- and long-form profiles and service pieces, book and film reviews, and travel writing.
The articles you see on this site represent a cross-section of my editorial work only. Much of the writing I do is for corporate clients, generating original content for professional organizations and businesses. If you'd like to see samples of this corporate work, I'm happy to provide them.
Wondering if I can help you with your project? Read more about what a freelance editor and writer can do for you here.
If you'd like to know more or to suggest a collaboration, please don't hesitate to contact me and say hi.
Awards & Nominations
2021 National Magazine Awards: B2B
Gold: Best Issue
The Resiliency Issue, Azure (copy editor)
2021 National Magazine Awards: B2B
Silver: Best Feature
"The Future of Plastic," Azure (copy editor)
2021 National Magazine Awards: B2B
Honourable Mention: Best News Coverage
"Protection Services," Azure (copy editor)
2020 National Magazine Awards: B2B
Gold: Best News Coverage
"The Many Sides of Sidewalk Toronto," Azure (copy editor)
2020 National Magazine Awards: B2B
Silver: Best Issue
The Materials Issue, Azure (copy editor)
2020 National Magazine Awards: B2B
Honourable Mention: Best Profile of a Person
"Jan Kath's Magic Carpet Ride," Azure (writer)
2020 National Magazine Awards
Honourable Mention: Best Column
Points of Departure, Kamal Al-Solaylee, Sharp (copy editor)
2020 National Magazine Awards
Honourable Mention: Best Column
The Reluctant Fanatic, Nicholas Hune-Brown, Sharp (copy editor)
2020 Canadian Online Publishing Awards
Gold: Best Print & Digital Publication, Best of Canada Division
York University Magazine (copy editor)
2020 Canadian Online Publishing Awards
Gold: Best Print & Digital Publication, Academic Division
York University Magazine (copy editor)
2020 Canadian Online Publishing Awards
Gold: Best Website, Academic Division
York University Magazine (copy editor)
2019 National Magazine Awards
Gold: Best Column
Points of Departure, Kamal Al-Solaylee, Sharp (copy editor)
2018 National Magazine Awards
Nominated: Best Magazine — Fashion & Beauty
S/ magazine (copy editor)
2018 National Magazine Awards
Nominated: Best Magazine — Special Interest
Azure (repeat contributor)