When architecture and dessert-making come together, the results are especially sweet. Here are 10 architecture-inspired treats sure to tempt your palate.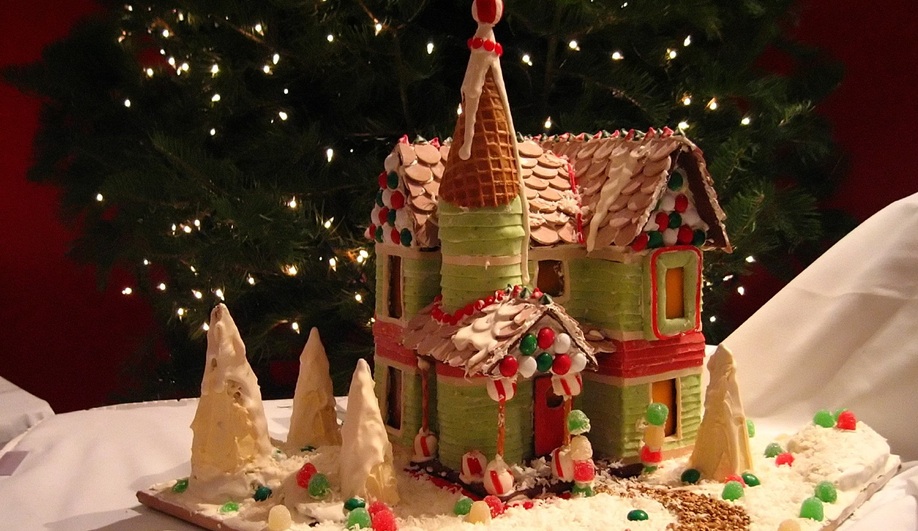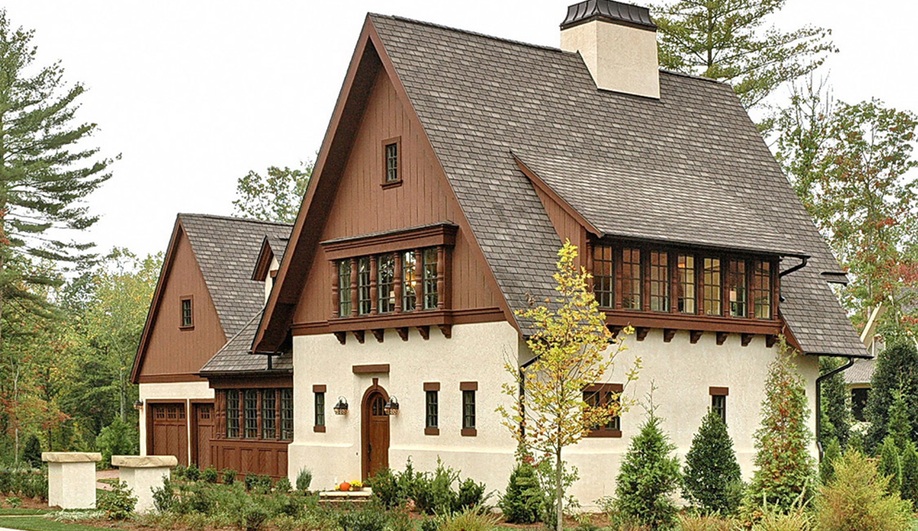 1 Gingerbread Houses
When thinking about treats with a connection to architecture, this one stands as an obvious example – in fact, one of Azure's most popular online stories is a review of Susan Matheson's The Gingerbread Architect. The roots of gingerbread can be traced to ancient Rome, and the tradition of shaping it into a variety of forms is almost as old, but the first houses did not appear until sometime in the early 1800s, inspired by Grimm's tale of Hansel and Gretel. This German provenance is likely responsible for the house's characteristic shape – not unlike a classic Bavarian cabin, with a high-pitched roof and prominent chimney stack. The gingerbread-worthy home pictured above is Carapella Architecture's Aster House in North Carolina.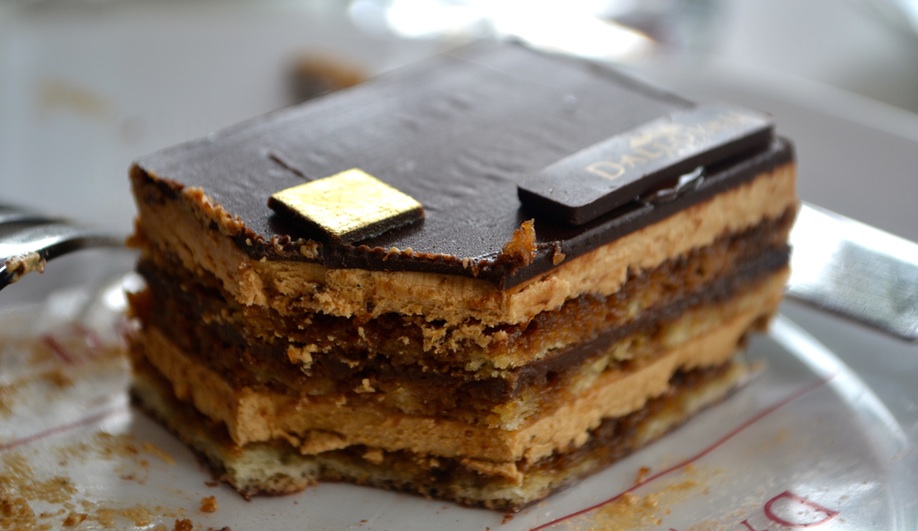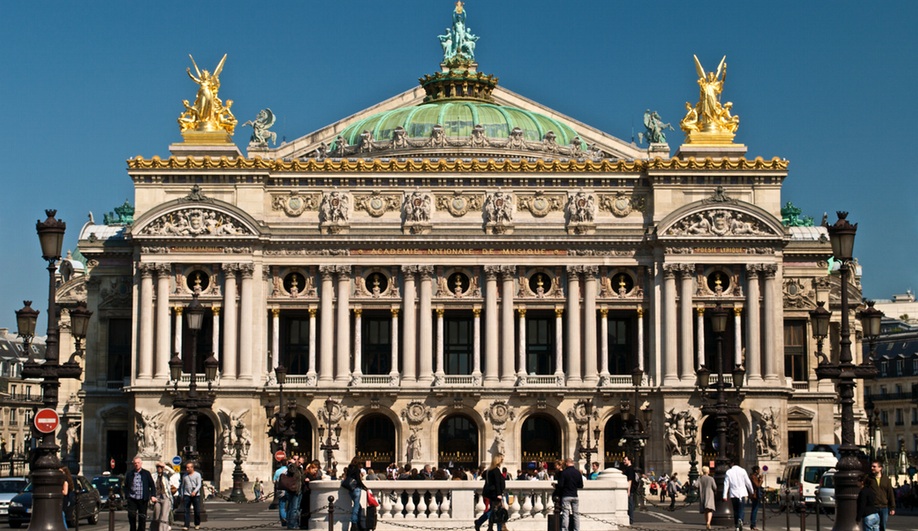 2 Opera Cake
There's some dispute over exactly who invented the Opéra gateau. Many point to Parisian patisserie Dalloyau, while others claim Louis Clichy concocted this treat made from layered sponge cake, ganache and coffee buttercream for the 1903 Paris fair. What is certain is that the popular pastry derives its name from a resemblance to the tiers of Paris's Palais Garnier, a magnificent 19th century opera house named for its architect, Charles Garnier, that still serves the confection.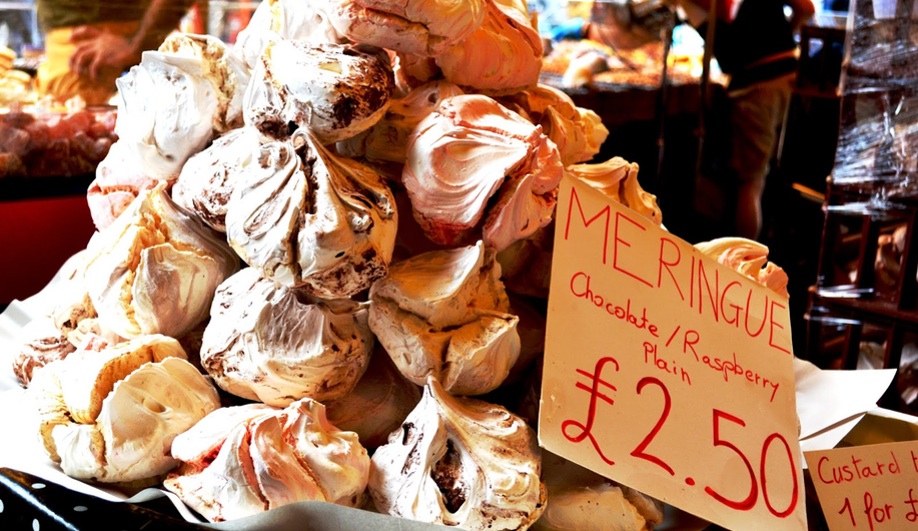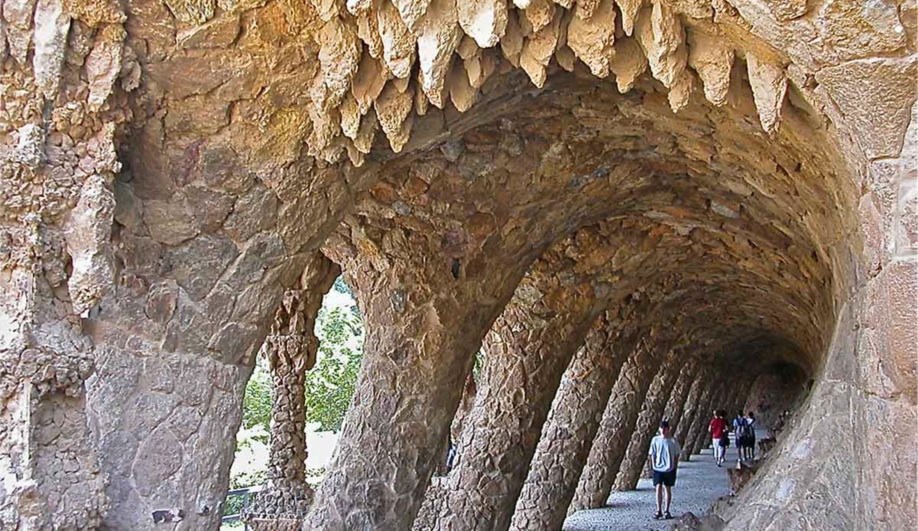 3 Roca de Gaudí
While meringues are popular across Europe, the roca de Gaudí (literally "Gaudí rock") is a distinctly Catalan specialty that gets its name from a resemblance to the rough-hewn rocks often used by architect Antoni Gaudí – for example, in Barcelona's Park Güell, pictured above. Unlike the perfectly swirled snow-white meringues popular elsewhere, a roca de Gaudí has a chewy centre and a crackled finish with a darker hue – the result of cocoa, hazelnuts, or other additions.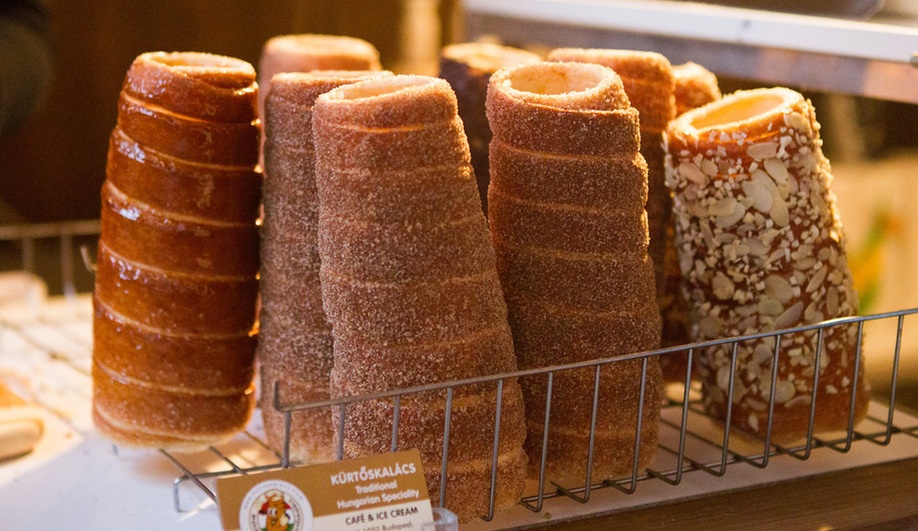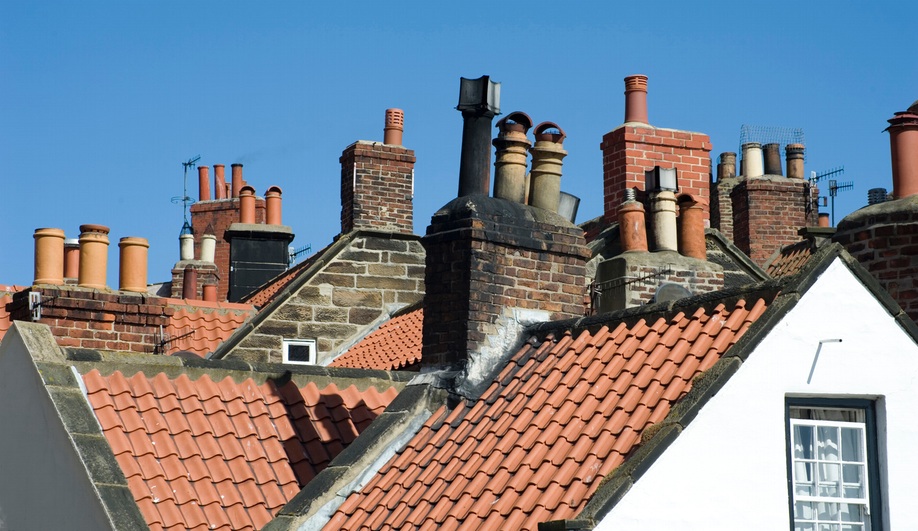 4 Kürtőskalács
With a name that means "chimney," after their likeness to terracotta chimney pots, kürtőskalács are popular throughout the Hungarian-speaking world. They're made from a helix of dough wound around a cylindrical spit and baked over a charcoal fire until golden brown, then coated with butter, sugar and other toppings. When ready, kürtőskalács are traditionally removed from the spit and placed on end to let the steam escape from inside, giving them the appearance of a smoking stove vent.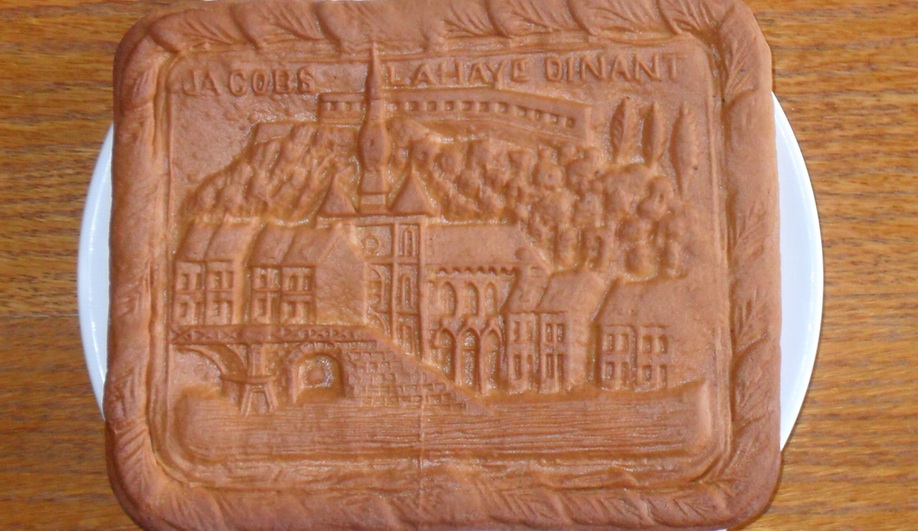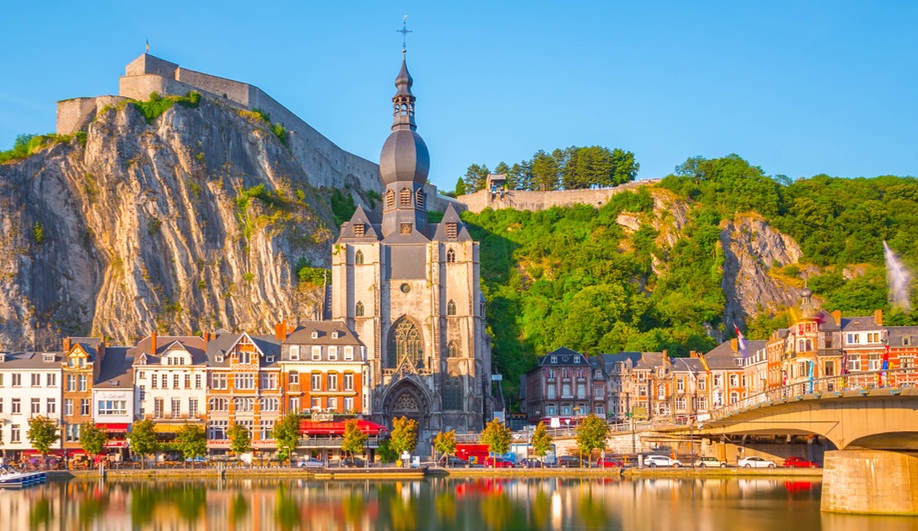 5 Couque de Dinant
Only two ingredients make up couque de Dinant – flour and honey – resulting in an unusually hard biscuit. This hardness allows it to retain the detailed impression of a wooden mould throughout the baking process, making it perfect for depicting scenes of Dinant, the Belgian city of origin that lends the cookie its name. Traditionally, couque de Dinant portrays views of the town's riverside architecture, notably the medieval hilltop Citadel and 13th century Gothic Collégiale Notre Dame de Dinant.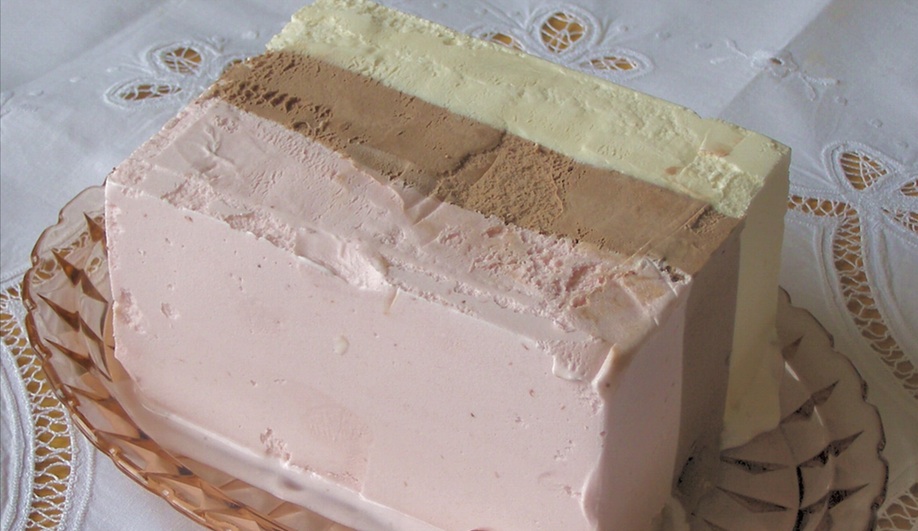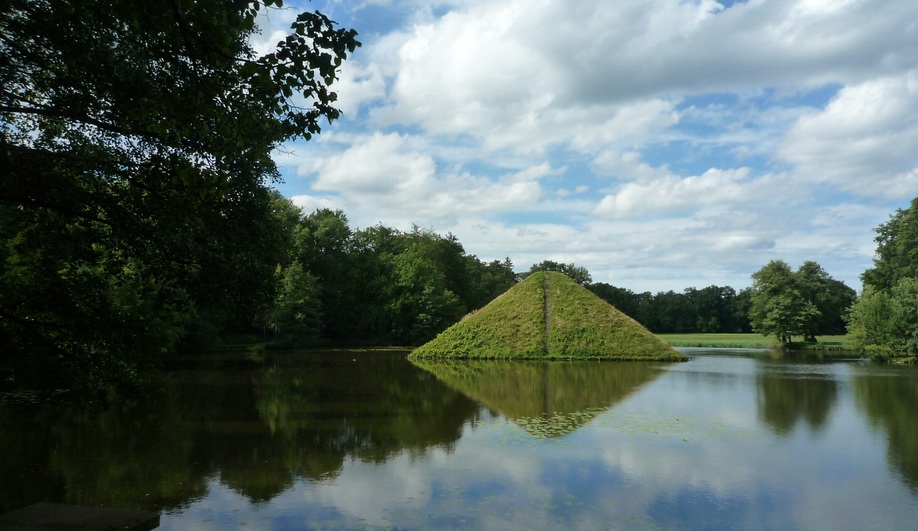 6 Fürst-Pückler-Eis
A sundae of three flavours of ice cream layered together is known throughout most of the English-speaking world as Neapolitan, after its city of origin. But the oldest known recipe is found in an 1839 cookbook, under the name of "Fürst-Pückler-Eis" – literally "Prince Pückler Ice" – after the man credited with importing the dessert from Naples to Germany. That man is Prince Hermann Ludwig Heinrich von Pückler-Muskau, a world-traveling German nobleman with a passion for landscape architecture. His 1834 book Remarks on Landscape Gardening was for years considered a major text of the discipline, and his estates at Branitz Castle (pictured) and Muskau Castle were the first to involve mass transportation of topsoil and the planting of mature trees. These influential examples of the "English Garden" style that eventually gained popularity across Europe remain largely unchanged to this day, and are still viewed as masterpieces of 19th century landscape design.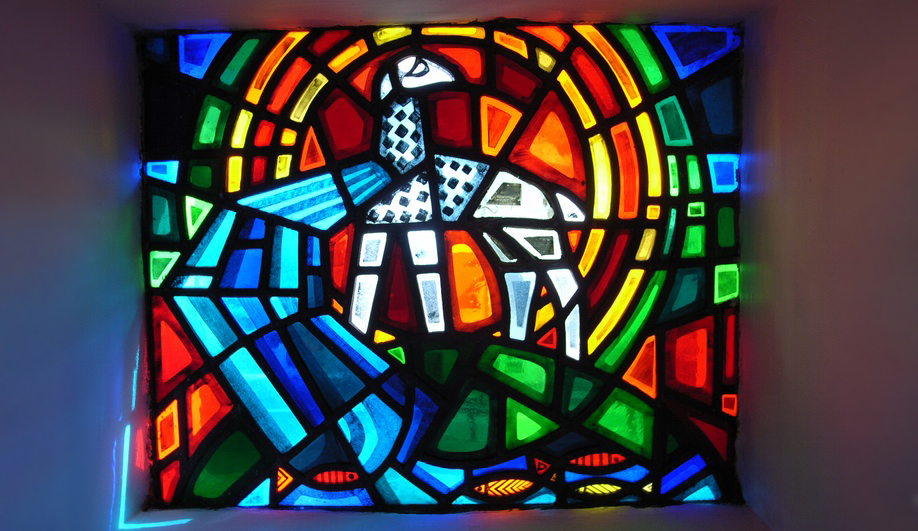 7 Stained Glass Windows
This crowd-pleasing dessert, made from multi-coloured cubes of Jell-O suspended in an opaque jelly matrix, can trace its history back as far as the invention of powdered gelatin in the late 1800s, but the source of its inspiration goes back quite a bit further. The earliest recorded mention of stained glass windows dates from the 7th century, when French monks began to use coloured glass in their monasteries. The use of stained glass in windows exploded during the Middle Ages, and today there are many surviving examples from the 11th century onwards. The contemporary window seen above can be found in St. Michael's Church in Creeslough, Ireland.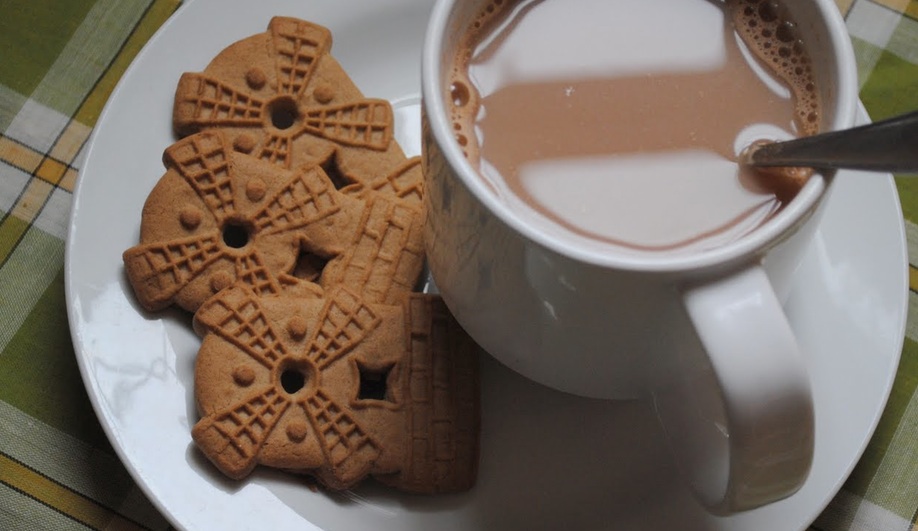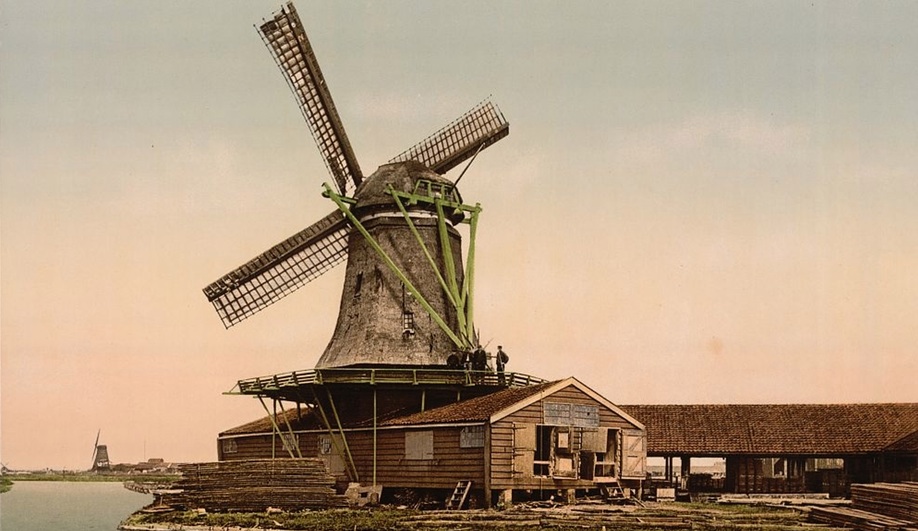 8 Speculaas
An annual tradition served up during the feast of St. Nicholas, this Dutch treat may take its name from the Latin speculum, for mirror, after the way each spiced biscuit holds a mirror image of its mould. Speculaas are traditionally formed into shapes drawn from folk tales about St. Nick, including ships and animals, but outside the Netherlands the windmill is by far speculaas' most popular shape – so much so that they're often known simply as "windmill cookies."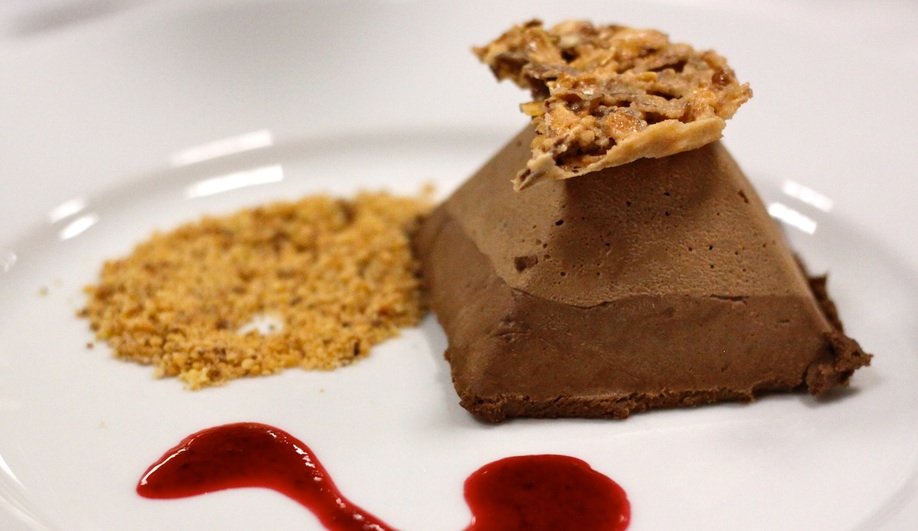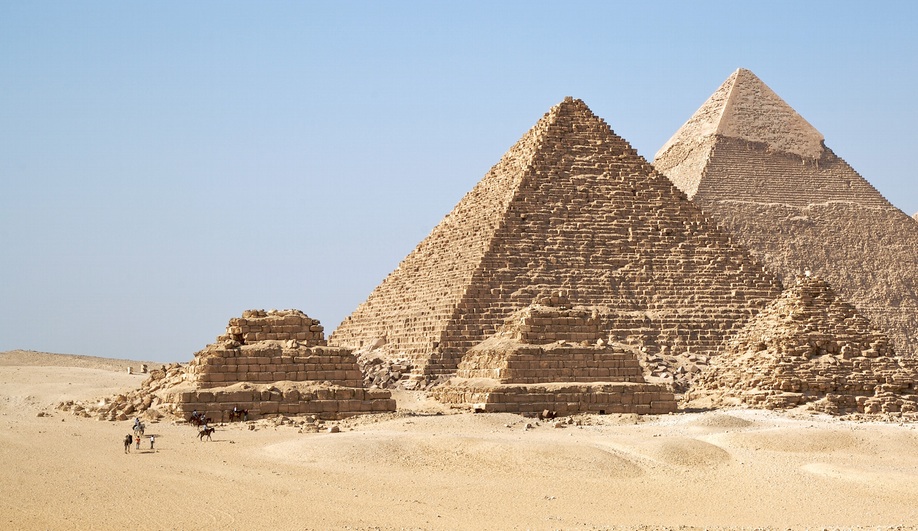 9 Pyramide au Chocolat
Chocolate pyramids are a staple of the French pâtisserie, often formed from firm mousse or even ice cream using a pyramidal mould. It's not known definitively who first popularized the shape – or whether it was the mighty pyramids of Giza or I. M. Pei's Pyramide du Louvre that inspired it. What you can be sure of is that this lovingly crafted treat will deliver a mouthful of decadent flavour.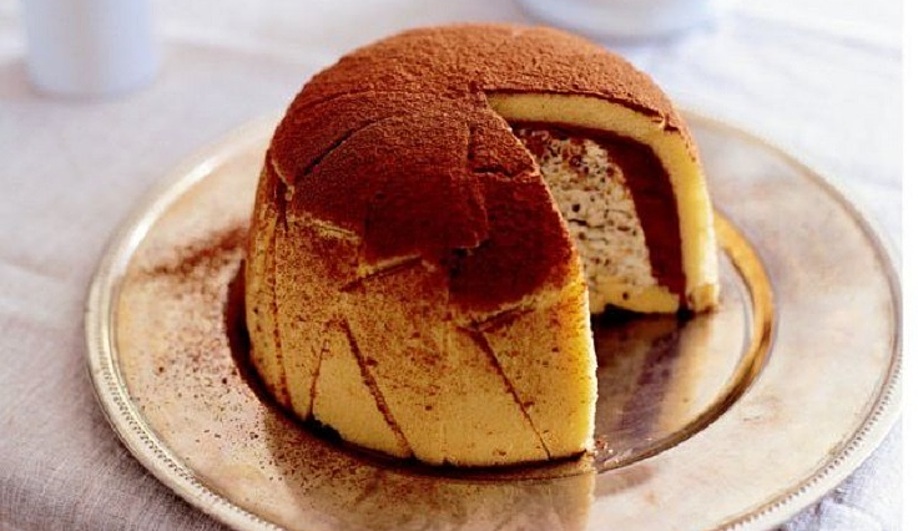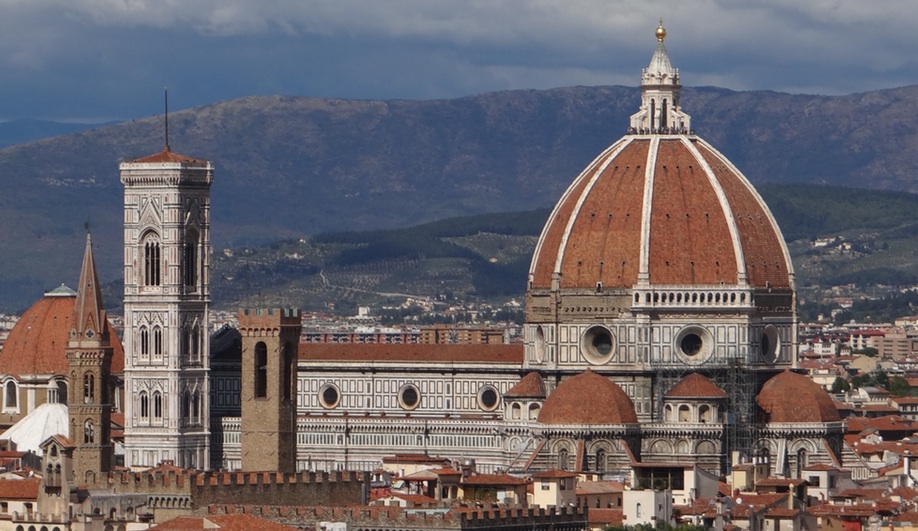 10 Zuccotto
Although the name given to this dome of brandy-soaked pound cake filled with ice cream and chocolate means "little pumpkin," its shape is generally believed to pay tribute to something more closely tied to its city of origin: il Duomo di Firenze. The 91-metre-tall dome of the Florence Cathedral, completed in 1436, still dominates the city's skyline, and with the Leaning Tower of Pisa and the Roman Colosseum forms the "Big Three" of classical Italian architecture. No wonder local bakers sought to recreate its shape in a more delectable form.