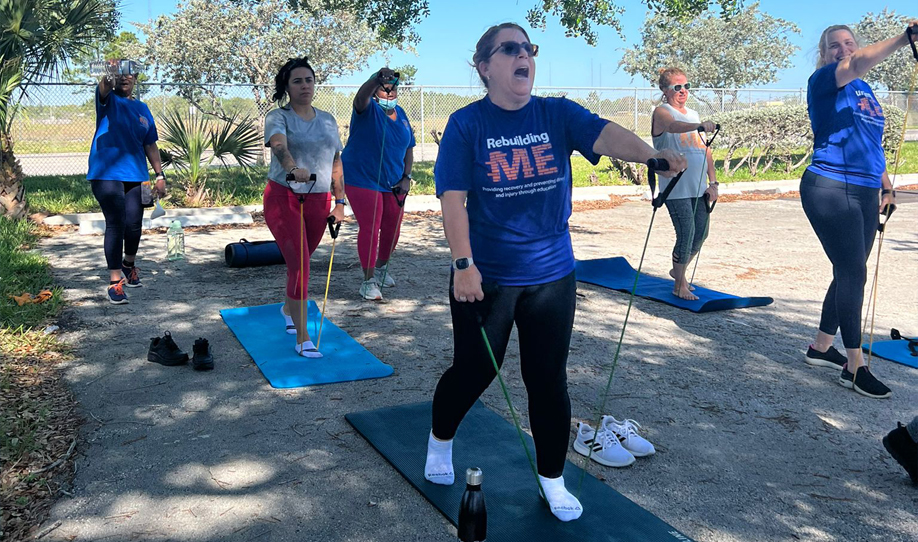 After initially struggling to gain traction, the district's fitness program drew in employees through incentives and social activities until participation became its own reward.
They say that mighty oaks from little acorns grow. For Miami-Dade County Public Schools (M-DCPS), that acorn was the idea that the district's on-site nurse was an underutilized resource. The mighty oak? A massive (and massively successful) health and wellness program credited with saving several million dollars — and several lives.
"I started to think, if I didn't have that nurse in that function, how would I use them?" said Rosa Royo, director of workers' compensation and loss prevention for M-DCPS, a 2018 and 2022 Risk All Star, and the driving force behind what would eventually become the district's Rebuilding ME program.
"And I thought — erroneously, but it took me a while to figure out that I was wrong — that if we had the opportunity to provide folks information about their health and wellbeing, this would lead to significant improvement," Royo said. "I launched the program with zero dollars, really depending on our vendor community to come and help us out."
The program began with a focus on the county's transportation employees, especially bus drivers, who typically had a midday window of availability and also suffered from elevated levels of the kinds of health conditions that lead to higher workers' comp costs.
But initial uptake was slow. For whatever reason, people weren't interested in taking full advantage of the resources the district made available to them. Fortunately, M-DCPS is a large organization with the ability to try out ideas that work best at a large scale.
In fact, M-DCPS is the third-largest district in the country, comprising 331,500 students and 34,000 employees across 465 schools; in size and complexity, it's effectively like running a small city.
"Initially, we went in and said, 'We've got all of these great tools for you to make yourself healthy,' " said Vilma Palma-Blackmon, senior vice president, Gallagher Bassett Services, who has been on the M-DCPS file for 25 years and now oversees the program's adjusting team.
"And we noticed that some people who needed those tools weren't engaging," Palma-Blackmon continued. "We threw the kitchen sink at it until we developed the right formula. And now, it's self-perpetuating. So we've got it right, and the success is building on the success, and we find employees bring their friends and peers in."
The secret to that success was in finding the right way to draw people in — and that ultimately developed into a multi-pronged approach that would appeal to different people in different ways, including Risk & Insurance, which has awarded M-DCPS with a 2023 Teddy Award win.